ABOUT US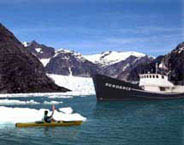 Charter Brokers of Alaska, LLC is located in Alaska's capital city of Juneau and specializes in charters for all of Southeast Alaska. We offer many vessels throughout other regions of Alaska's "Great Land" as well. Our choices range from very luxurious to very affordable. The advantage you have in using Alaska Charter Boats to arrange your charter is evident in our knowledge of the vessels and their offerings. We represent only the very best.
Call today and ask Norma to create an incomparable maritime adventure in Alaska on a yacht of your choice!
---

Alaskans will tell you that there is only one way to experience this great land, and that is by boat and plane. It's the only way to peek around the corners. Since our State is one-fifth the size of the United States, the adventure can be enjoyed throughout a lifetime.
As a 4th generation Alaskan living in Juneau, I have enjoyed peeking around those corners and bring a wealth of information for "off the beaten track" suggestions. It is my intention to bring you the Alaska you want to experience. With the wide variety of boats we offer, it is very easy to guide you toward the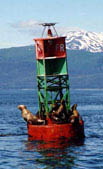 adventure you prefer. As a previous yacht owner, I am sensitive to the varied personalities of each boat and what it offers.
Think of me as your personal planning guide. I'm here in Juneau, I know the boats, the places, and the adventures that are possible. I will make every possible effort to pass that information on to you.
---
Erik Lie-Nielsen has spent most of his adult life - not to mention childhood - 'messing around with boats'. Growing up in a family business of custom built boats on the Maine coast, Erik went on to own and operate his own boatbuilding operation and a boat & shipyard business. For the past seven years he has managed a successful boat & yacht brokerage in Juneau, Alaska.
Four years ago Erik and a partner opened Charter Brokers of Alaska, LLC to fill a perceived need for a charter network in Southeast Alaska. After buying out his partner two years ago, Erik and his great staff have continued to expand the chartering operation to represent vessels all over the state.
"I told you who we were, a family of nine, ages 3 to 67 and that we wanted to see a native's Alaska. You made the perfect match. You kept in touch all through the process and made it so easy. It was the trip of a lifetime. We all thank you more than we can ever say. We recommend Charter Brokers of Alaska to anyone who wants an extraordinary Alaskan Experience." ~ Dori, Goleta, CA